This year's Maine Postmark Poetry Contest drew 125 entries from towns across the state. From those entries, the festival chose ten exemplary finalists, and this year's contest judge Connie Voisine of Fort Kent chose the prize winners.
All ten finalist poems will be read on Friday, October 14th at Waterfall Arts in a program beginning at 6 pm, and will be on display there for more casual examination as well.
Contest judge Connie Voisine describes the winning poem by Sally Jaskold, "Bright Cloth, Foxhole," as "A marvelous, compact, uncomplacent poem. The poet has delicious fun with images. In this playful, acute lyric, a person might go to heaven, yes, but if she is not well made or born right, she might be stuck in limbo, trying to die. This is the foxhole of the title, what is real for the unlucky."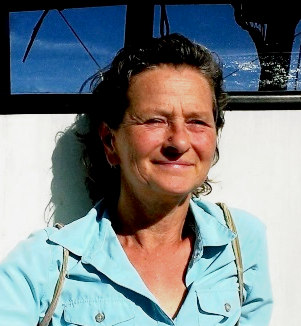 Sally Jaskold's poems have been published in Spoon River Poetry Review. She grew up in Chicago the fifth child of a Polish immigrant factory worker and his wife. She worked editorial for Encyclopædia Britannica and has been a freelancer since 1985. In Maine she's lived in Portland, Peaks Island, Gardiner, South Hiram, Thorndike, Brooks, and now Belfast. Jaskold will receive $100 and "Bright Cloth, Foxhole" will be published in the fall issue of Off the Coast, 'Maine's International Poetry Journal.'
All ten finalists and their winning poems are:
First Place Winner: Sally Jaskold, Belfast, "Bright Cloth, Foxhole"
Second Place Winner: Charles Brown, Owl's Head, "Richland, Washington"
Third Place Winner: Margie Kivel, Rockport, "Epitaph for Marjorie"
Honorable Mention: Leslie Moore, Belfast, "Installation Artist"
Honorable Mention: Douglas "Woody" Woodsum, Smithfield, "Wood Stacking Song"
Finalists:
Robert Farnsworth, Greene, "Spill"
Sally Jaskold, Belfast, "Why I Challenged Myself to Learn to Breathe Bilaterally at the Andover, Massachussets, YMCA Pool When I Was Dating a Man Fifteen Years My Senior"
Chloe Martin, Portland, "August Night"
David Moreau, Wayne, "That Day"
Andrea Read, Somerville, MA, "Dreaming of Love Inside the Snow Globe"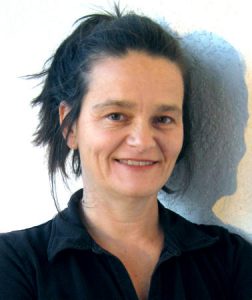 This year's judge Connie Voisine, from an Acadian family of Fort Kent, is the daughter of a lumberjack and currently teaches at New Mexico State University. She is the author of Calle Florista. Her previous book, Rare High Meadow of Which I Might Dream, was a finalist for the Los Angeles Times Book Award. Her first book, Cathedral of the North, won the Associated Writing Program's Award in Poetry. She has poems published in The New Yorker, Ploughshares, Poetry Magazine, and elsewhere. Voisine has just returned from a Fulbright fellowship in Belfast, Northern Ireland.