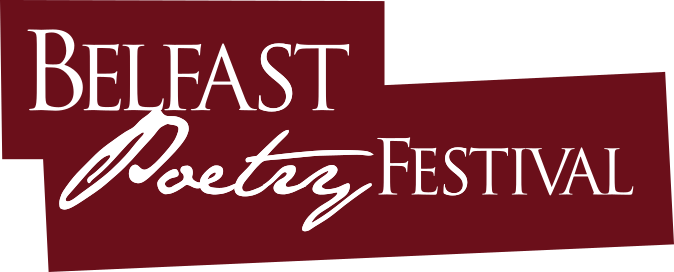 Thirteenth Annual Belfast Poetry Festival
The annual Belfast Poetry Festival marks its thirteenth year with a full plate of ways to celebrate poetry, community, and artistic possibility on Saturday, October 14th, 2017 in the theater of the Troy A. Howard Middle School in Belfast. An all-arts festival with poetry as the driving force, the event combines variety show, short film festival, art exhibit, and literary showcase. All events are free and open to the public.
The 2017 festival will include readings of the Maine Postmark Poetry Contest winners and a Saturday evening multimedia extravaganza of poetry, visual art, and performing arts collaborations; all featuring 13 poets, 5 visual artists, and 2 groups of performing artists from across Maine and beyond.
Saturday, October 14th
Once again, the festival features a Saturday evening celebratory showcase of poetry, visual art, and performing arts collaborations, an extravaganza of artistic possibility, with a reception at the Troy A. Howard Middle School at 6:00 pm and the main presentation from 6:30 pm – 8:00 pm , featuring music, live readings, projected artwork, and more.
The Belfast Poetry Festival, one of the few community-based, non-academic poetry festivals in the country, is now in its 13th year of production with support from The Maine Review, the City of Belfast, the Belfast Free Library, and the office of the Belfast Poet Laureate.  For more information on this year's events, the contest, or other programming, contact Jacob Fricke or see the facebook.
Schedule & Details 2017
Saturday, October 14th
6 pm – 8 pm Poetry, Performance, and Visual Arts Multimedia Show
Troy A. Howard Middle School, 173 Lincolnville Avenue, Belfast
6 pm – 6:30 pm Welcome Reception 
6:30 pm – 8 pm Poetry, Performance, and Visual Arts Collaborations
2017 Featured Poets, Performers, and Artists
Cate Marvin & Ragna Bruno
Sharif S. Elmusa & Susan Smith​
Jacques J. Rancourt & Scott Minzy
Kifah Abdulla & Robin Jellis
Wendy Burk & Erica Quin-Easter
Michelle Menting & Jodi Paloni
Mark Melnicove & Terry Winters