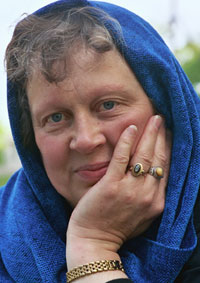 Ann Arbor has had major photography exhibitions in China and the U.S., most recently "Ambassadors of Light" in Hangzhou and "Coming Together" at the Emery Art Center at UM Farmington for the retirement celebration for president Theo Kalikow.  Arbor has taught on all levels from kindergarten to graduate school, written a novel, published poems nationally and regionally, and both played and coached college varsity basketball.  For thirty years she helped edit the Beloit Poetry Journal.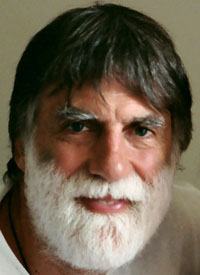 John Rosenwald is Professor Emeritus of English at Beloit College in Wisconsin, has held Fulbright scholarships in Germany and in China, served from 1976 until this year on the editorial board of the Beloit Poetry Journal, most recently as Senior Editor.  As a teacher he has won local, state-wide, national, and international prizes. His poems, essays, and translations from German and Chinese have appeared in many national magazines.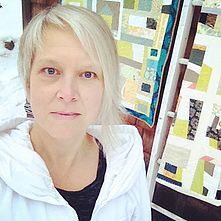 Katherine Ferrier is a poet, dance-maker, educator, garment designer, visual artist and curator, who has been immersed in making since the late 80's.  An improviser at heart, Katherine delights in composing in the moment, be it with fabric, found objects, words or bodies in motion.
She has performed and taught dance and writing throughout the United States and Europe, both as a solo artist and as a member of The Architects. (katherineferrier.net)

Wren Pearson has recently published fiction in Portland magazine and has a photograph included in a new work through Cambridge University Press. Wren is the co-founder of Fuego Diablo, a music and arts studio in Pownal, Maine, featuring a popular open mic music night series. She is producing a series of multi-media interviews with performers from the music nights. Wren co-hosts an online poetry project called Good Earth Farmed.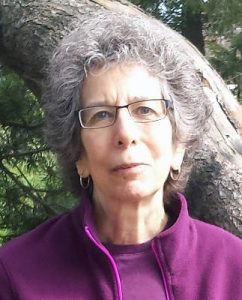 Lee Sharkey's poetry books include the just-published Walking Backwards (Tupelo Press, 2016), Calendars of Fire (Tupelo, 2013), and nine earlier full-length collections and chapbooks. She is the recipient of the Abraham Sutzkever Centennial Translation Prize, the Maine Arts Commission's Fellowship in Literary Arts, the RHINO Editors' Prize, the Shadowgraph Poetry Prize, and Zone 3's Rainmaker Award in Poetry, and serves as Senior Editor of the Beloit Poetry Journal.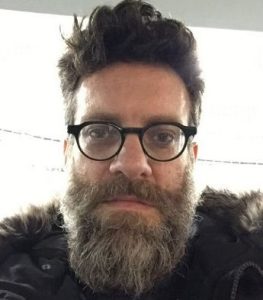 Frank Giampietro is the author of Begin Anywhere (Alice James Books, 2008) and co-author of Spandrel (Small Craft Advisory Press 2011) with Denise Bookwalter and Book O' Tondos (The Painters Left, 2010) with Megan Marlatt. He is the creator of the web poetry projects La Fovea and Poems by Heart. His poems, nonfiction, and short-short fiction have appeared in journals including 32 Poems, Barrow Street, Black Warrior, Copper Nickel, FENCE, Ninth Letter, and Ploughshares. Giampietro earned his PhD in English from Florida State University and was the 2010-2012 resident scholar at The Southern Review. He served as Interim Director of the Cleveland State University Poetry Center and Visiting Assistant Professor of English at Cleveland State University from 2012 to 2014. Currently he lives and writes in western Maine.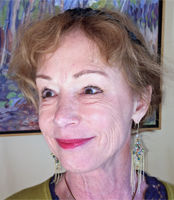 Elizabeth Kirschner has recently published her memoir, WAKING THE BONES, which was the winner of the North Street Book Prize for best work of nonfiction by an Independent author and was published by The Piscataqua Press, Portsmouth, NH. She has published six previous volumes of poetry, including, Surrender to Light, 2009, Cherry Grove Editions and My Life as a Doll, 2008, Autumn House Press. My Life as a Doll was nominated for the Lenore Marshall Prize and named Kirschner as the Literary Arts Fellow in state of Maine in 2010. She has also published over two dozen essays with The Coal Hill Review and is widely published in other literary magazines, both nationally and internationally.
Kirschner has been writing and teaching across four decades. Most recently, she taught in Fairfield University's low-residency Program in Creative Writing. Extensive teaching experience includes Boston College, Boston University and Carnegie-Mellon University. She now offers local Poetry and Memoir Writing Workshops.
Residency stays include The MacDowell Colony, Yaddo and Gullkistan, Iceland.
Kirschner has collaborated with many classical composers, including Carson Cooman and Thomas Oboe Lee, resulting in various CDs. She set her own poetry to Robert Schumann's love song cycle, retitled it The Dichterliebe in Four Seasons. She lives in a cottage named Sea Cabin on the water in Kittery Point, Maine.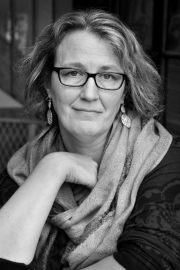 Penny Guisinger is the author of the book Postcards from Here, published by Vine Leaves Press. In 2015, one of her essays was named a notable in Best American Essays, and another was nominated for a Pushcart Prize. Other work has appeared in Fourth Genre, River Teeth, The Rumpus,Guernica, the Brevity blog, Solstice Literary Magazine, Under the Gum Tree, multiple anthologies, and other places. She is an Assistant Editor at Brevity Magazine, the founding organizer of Iota: The Conference of Short Prose, and a graduate of the Stonecoast MFA Program at the University of Southern Maine.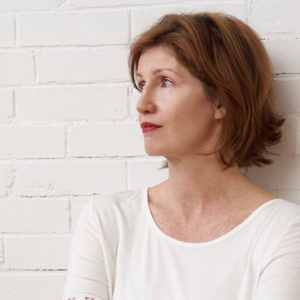 Michelle's poetry has recently appeared or will appear in Bennington Review, Indiana Review, Spoon River Poetry Review, and The Feminist Wire, among others, and she is the author of the forthcoming chapbook Who Will Be Frenchy? (dancing girl press, Fall 2016). She is currently a contributing writer for Drunken Boat. You can find out more about her at whitechicken.com.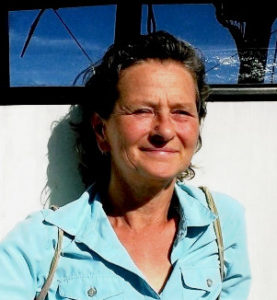 Sally Jaskold is as plain as water. She grew up in Chicago the fifth child of a Polish immigrant factory worker and his wife. After earning a bachelor's degree at the University of Illinois, she worked editorial for Encyclopædia Britannica and has been a freelancer since 1985. In Maine she's lived in Portland, Peaks Island, Gardiner, South Hiram, Thorndike, Brooks, and now Belfast. Her poems have been published in Spoon River Poetry Review.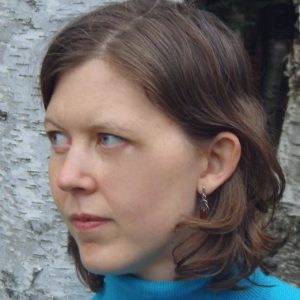 Shana Youngdahl sees her work as exploration, and draws inspiration from questions of identity, history, and landscape. She is the author of the poetry collection History, Advice and Other Half-Truths (2012), a finalist for the Maine Book Award in Poetry; and chapbooks Donner: A Passing (2008), Of Nets (2010), and Winter/Windows (2013). Educated at Mills College and the University of Minnesota, she is an Assistant Professor of English at U Maine Farmington, where she co-directs the Longfellow Young Writers' Workshop.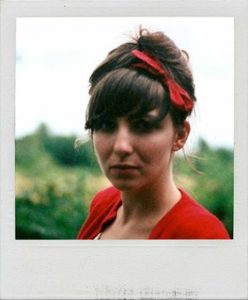 meg willing is a poet, artist, editor, and designer. The former managing editor of Alice James Books, she currently serves as Associate Director of CSArt Maine, Maine's first community-supported art share program; PDF Chapbook Designer and Associate Chapbook Editor for BOAAT Press; and Assistant Production Editor and Designer for Gigantic Sequins. She resides in the foothills of Maine.