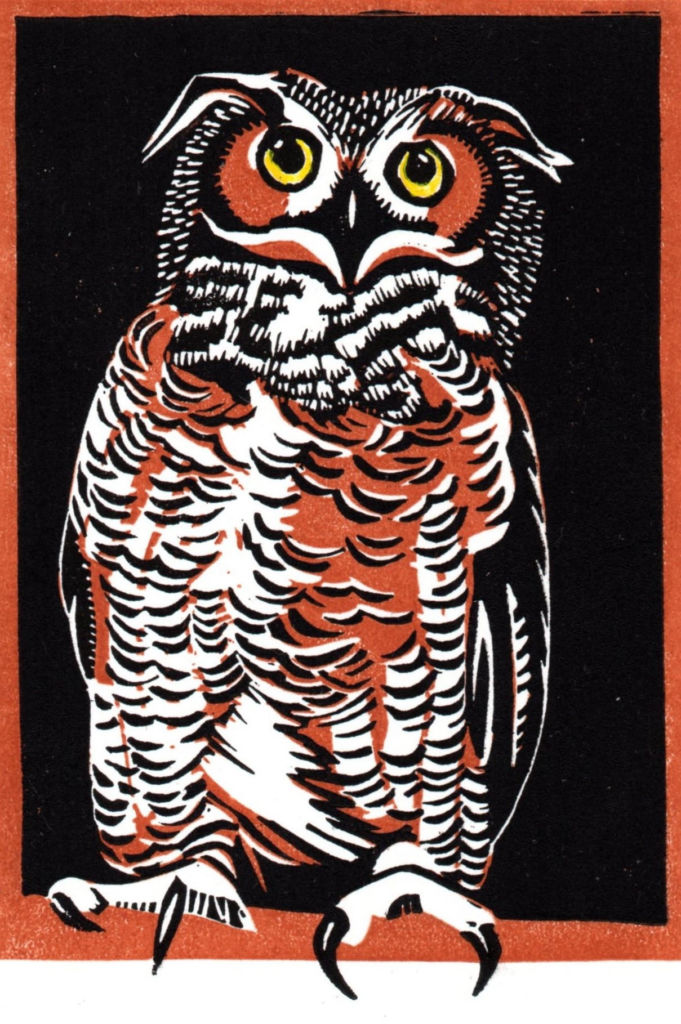 Great Horned Owl by Leslie S. Moore
Friday, April 7, 2017 at 7:30 PM
Gammons Room, Belfast Free Library, 106 High Street, Belfast
This year, for the first time, the Belfast Poetry Festival is expanding its offerings and holding an April symposium in addition to its beloved October showcase. For National Poetry Month, the Festival presents a timely symposium on writing from a sense of place — and all the complexity therein. How do writers navigate their relationship to region and belonging in their work, especially when border-crossing has become increasingly politicized? Poet and scholar Juliana Spahr has said that eco-poets must pay attention not only to the beautiful bird, but also to the bulldozer nearby. How do writers pay homage to ecology and other species while also recognizing the threat these are under?
Featured will be Belfast's new Poet Laureate Tom Moore, poet and visual artist Mihku Paul, Camden poet and haiku blogger Kristen Lindquist, Stephanie Wade,  Associate Professor of Writing/School of Environmental Citizenship at Unity College, and Belfast native Gary Lawless: each will read a couple poems that relate to this topic and say a few words. A small panel of writers will then each give a five-minute response to the theme before the floor is opened to conversation between the panelists and audience.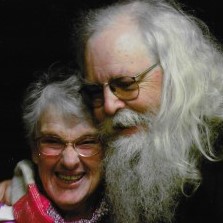 Gary Lawless, co-owner of
Gulf of Maine Books
, publisher at
Blackberry Books, winner of the Constance H. Carlson Public Humanities Prize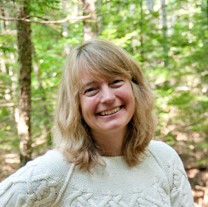 Kristen Lindquist, author of 
Invocation to the Birds, Transportation,
 and
Tourists In the Known World
;
Maine Literary Awards
finalist, haiku blogger at 
Book of Days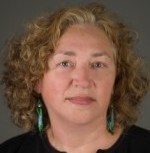 Mihku Paul is a Maliseet poet, visual artist, and storyteller. She is the author of
20th Century PowWow Playland
(2012) and the creator of the installation
Look Twice: The Waponahki in Image & Verse
(2009) at the Abbe Museum in Bar Harbor. She has taught creative writing at the University of New England and is also involved in community education. She is a member of the Kingsclear First Nation in New Brunswick and has created work on the rights and continuation of indigenous people in the northeast.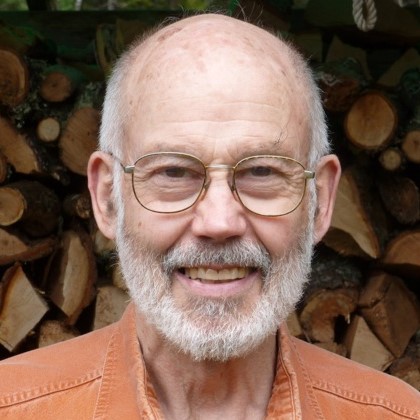 Thomas R. Moore, longtime educator in Maine, Turkey, Mali, and Iran, two time
Maine Literary Awards
finalist, and current
Belfast Poet Laureate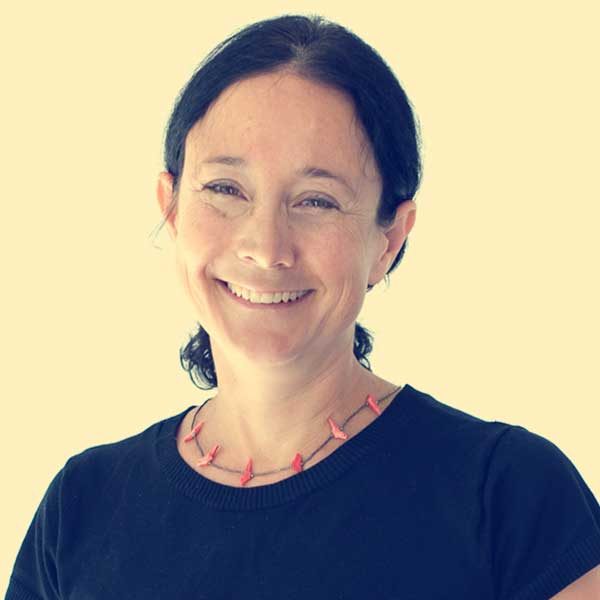 Stephanie Wade,  
Associate Professor of Writing
/ School of Environmental Citizenship at Unity College.