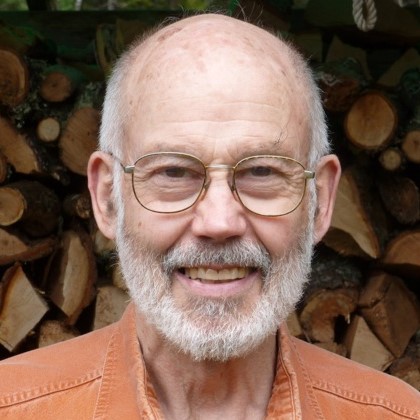 Thomas R. Moore
As a young man Tom Moore immigrated to New Zealand to work in Te Awamutu on a dairy farm and to explore Samoa, Fiji, Manu'a, and Tahiti. He taught at universities in both Iran and Mali as a Peace Corps Volunteer, and taught in Turkey for five years at Robert College and the Koç School.
He has published poems in more than thirty books and journals. In 2016 he was awarded an Artist Project Grant from the Maine Arts Commission, an independent state agency supported by the National Endowments for the Arts. He lives with his wife, Leslie, an artist and writer, in Belfast.
Publications
His first book of poems, The Bolt-Cutters, was published by Fort Hemlock Press in November 2010 and was one of three Finalists in the 2011 Maine Literary Awards competition. Two poems from The Bolt-Cutters were featured on Garrison Keillor's Writer's Almanac in January 2011, and one was a 2012 Pushcart nominee. His poem "Calving in Te Awamutu" won first prize in the 2010 Naugatuck River Review's annual narrative poetry contest, and "Chet Sawing" won first prize the 2011 Maine Postmark Poetry Contest. "Removing the Dross" from The Bolt-Cutters was featured on Ted Kooser's American Life in Poetry in December 2013.
His second book, Chet Sawing, was published by Fort Hemlock Press in November 2012 and was also a finalist in the 2013 Maine Literary Awards competition.
In April 2014 he was the writer-in-residence at the Elizabeth Bishop house in Great Village, Nova Scotia.
Saving Nails, his third book, was published by Moon Pie Press in 2016.
His poem "Acadian Wild" was the first prize winner in the 2017 100 Words for Acadia contest.
His poem "How We Built Our House" won a 2017 Pushcart Prize and will be reprinted in Pushcart Prize XLII: Best of the Small Presses.